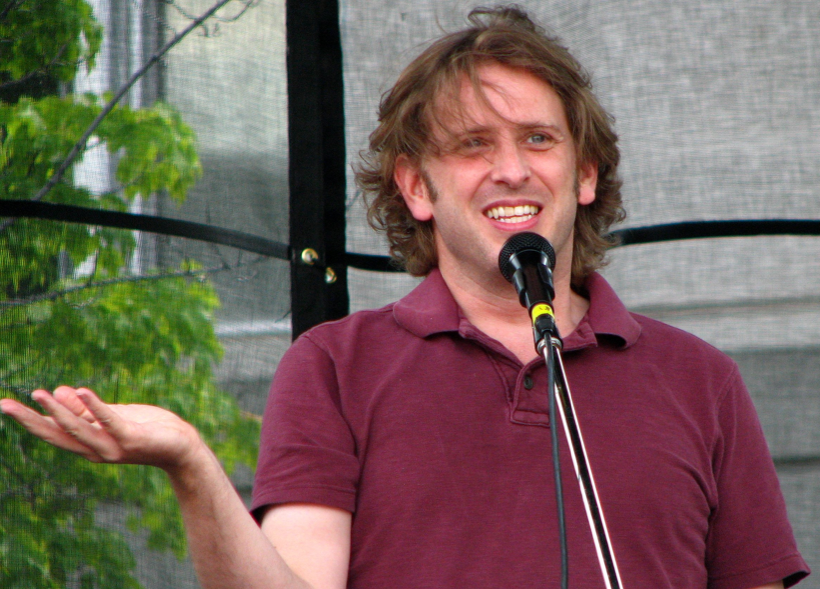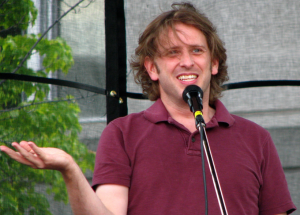 First of all, I have no idea who this is a picture of. He was on the Wikimedia creative commons page for the keyword "arrogant" and he definitely looks the part. However, I have to offer my utmost apologies to whoever this guy is who I just made into the personification of a "bragger".
One of the worst social mistakes a man (or anybody) can make is the "brag", a statement, comment, or response framed as a self-assurance of one's own accomplishments.
For men trying to meet women, it can also be the final factor to assure that he'll never get a return phone-call.
To understand the absurdity of the brag, let's examine just the basics of why a person would even do it.
Bragging is Either to Relieve Anxiety, or to Manipulate
These are the two only psychological reasons why a person would boast about himself.
The first is the very weak phenomenon of self-assurance. In a situation where a person feels insecure, he may try to prop himself up so that he feels less anxiety about the situation.
For instance: a guy at an exclusive party for film-makers feels out of place and insecure. He may try to brag about his minor accomplishments with a student film he created years ago.
The only thing that this communicates is: "Please help me fit in. I feel like less of a man. Please tell me I'm worth something to you and that it's OK to be here."
Obviously, this sends the exact opposite message; that he's an outsider who is clutching at straws. This behavior is extremely transparent.
The second motivation for bragging is as a very shrewd attempt to manipulate a person's favor.
For instance, let's say you're among a group of industry professionals. You really have made some great accomplishments in your field. However, not everybody around you knows about what you believe to be an entitled sense of prestige. And, that intoxicating feeling of power you get when people bow to you has now become a craving.
So, you look for ways to inject your accomplishments into the conversation.
"Yeah, that was like the time I released an app that sold 1.4 million copies. Well, not quite."
The typical reaction to this type of bragging is a sort-of feigned positivity by the audience.
"Wow, that's really impressive. How did you do that?"
This is because our brains seem to register facts more quickly than personality assessments. Unfortunately, the quasi-positive reactions only serve to fuel the bragger's misconstrued idea that he's not committing social suicide.
When the party is over, that's when people get together and unanimously agree that the guy was a douchebag.
Understand that it's this very motive, to try and prop oneself up at the expense of others, that is so unhealthy. From cocktail parties to dates, it makes everybody uncomfortable.
How to Show Value Without Bragging
I would suggest to look at how very accomplished men behave themselves socially. For instance, Bill Gates, Bill Clinton, Richard Branson. If you dig around YouTube, you'll find plenty of examples.
What you won't find is these guys bragging. Ever. They know what they're worth, they have absolutely no need to reassure themselves, or others, of their value.
However, they allow their actions and who they are to speak for themselves.
This means they do not hesitate to provide their wisdom and ideas to people. They only talk about their accomplishments after they are asked about them.
For instance, if somebody asked Clinton, "gee, you sure know a lot about politics, why is that?"
At this point, it would be socially acceptable for Clinton to list his accomplishments (and, in this case, inquire if the person had been living in a cave his entire life).
In Summary
Bragging is a seriously bad habit that you MUST shake off. If you feel a desire to constantly obtain social approval and acceptance, then you must work on yourself to find the root causes of these desires. Bragging is typically a mere symptom of a bigger disease known as insecurity.
What Do You Think?
How do you feel around people who brag? Does it make you uncomfortable, or do you disagree? What was the worst example of a bragger you ever dealt with?
Do you like what you're reading on Developed Man? Support us by joining our mailing list. (Beware of Gmail's "promotions" tab that may eat your confirmation letter and our e-mails).